*Individual Results May Vary
How do Botox and injectables work?
Botox and injectables are medical-grade aesthetic solutions designed to reverse the effects of aging and restore volume. But they have different pathways to get you the results you want. Below are descriptions of how modern injectables treat your skin.
Botox
Botox, a purified form of the Botulinum toxin, interacts with certain cell signals that cause your muscles to twitch and contract. When injected into targeted muscles, Botox forces those muscles to relax, while allowing surrounding muscles to move normally. This effect smooths out your skin and allows you to continue making your normal facial expressions.
Juvéderm®
Juvéderm is the leading line of hyaluronic acid dermal fillers. The gel-like substance in Juvéderm instantly plumps your skin and adds natural-looking (and feeling) volume. As Juvéderm gradually dissolves over time, it stimulates collagen formation, leaving seriously firmer skin behind.
You can expect your Botox results to last for up to four months, while your dermal filler benefits can last for 6-24 months, depending on which formulation you choose.
Sculptra
Sculptra is the only FDA-approved poly-L-lactic acid (PLLA) facial injectable treatment that helps stimulate the skin's own natural collagen production. It works gradually to help restore your skin's inner structure to smooth facial wrinkles, such as smile lines, for a more youthful-looking appearance.
Radiesse
Calcium hydroxylapatite, or CaHA, is what makes Radiesse unique as an injectable aesthetic treatment. It's the first and only CaHA portfolio available that provides both immediate, natural-looking results and long-term improvement—a year or more in many patients.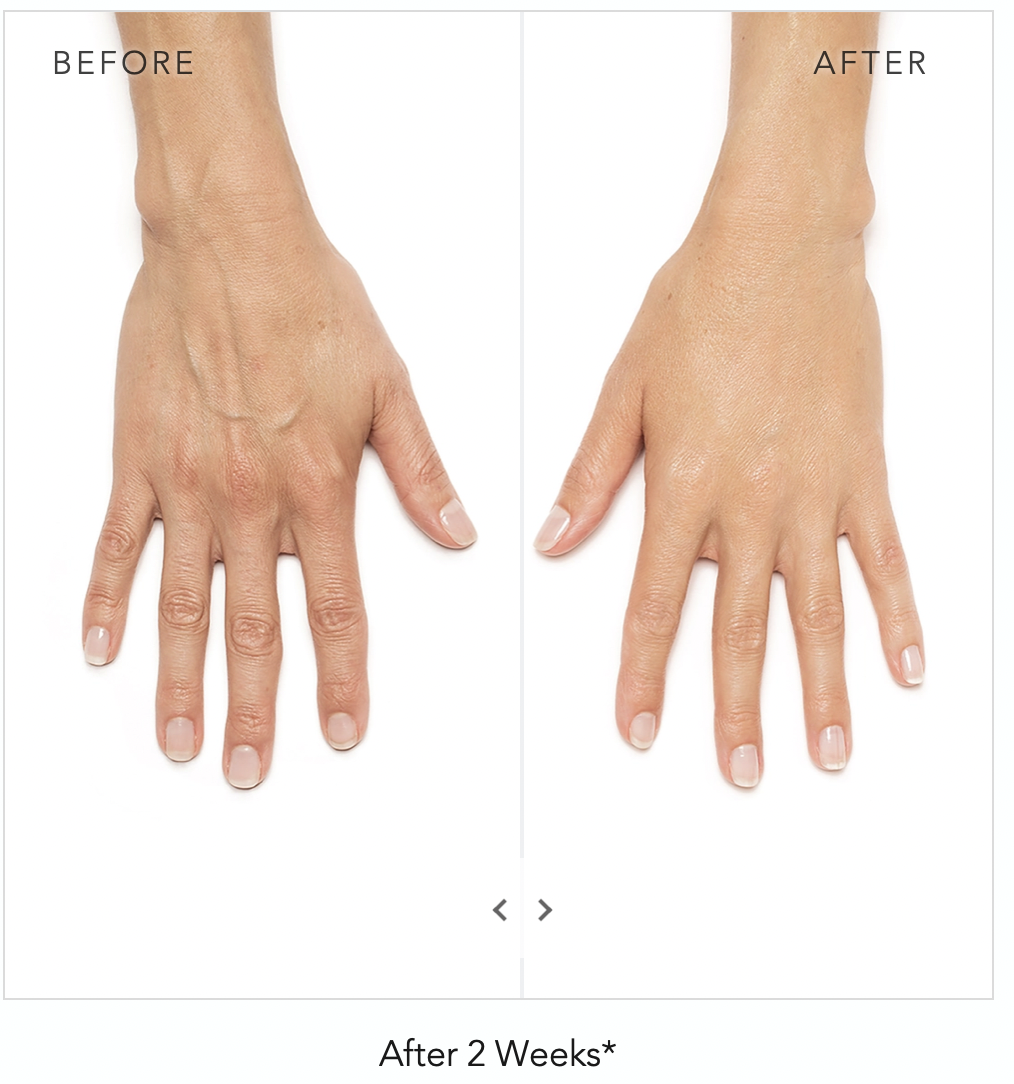 Radiesse is a one-of-a-kind injectable treatment—the only CaHA that's FDA approved for use in the lower face and hands.
What can Botox and injectables treat?
Botox and dermal fillers can be combined in a liquid facelift to provide optimal anti-aging benefits, or you can opt for Botox, Juvéderm, or Versa as stand-alone treatments. At Rénove Medical Spa, Dr. Naqvi helps you find the best type of injectable to:
Minimize crow's feet

Soften scars, including acne scars

Smooth out smile lines or frown lines

Decrease the appearance of forehead lines

Add volume to your lips, jawline, or cheeks

Resolve lipstick lines and parentheses lines
Rénove Medical Spa entirely personalizes your Botox and dermal filler treatment plan to your concerns, so Dr. Naqvi may be able to treat other imperfections, too.
Are Botox and injectables painful?
Getting any type of injection can cause some stinging and burning, but these minor sensations are very well-tolerated. Dr. Naqvi doesn't want you to worry about discomfort during your medical aesthetics service. If you need, you're welcome to come into Rénove Medical Spa 20-30 minutes before your Botox and filler appointment to apply a topical numbing cream.
Find out if Botox and injectables are right for you by booking a consultation at Rénove Medical Spa today. Click on the online scheduler or call the medical spa to book your appointment.
Individual results may vary.